Terrorismo: ¿un concepto contestado?
Resumen
Este artículo aborda el concepto político del terrorismo contemporáneo, el cual ha suscitado grandes debates en las esferas académicas y en la geopolítica actual. Presentándose como un concepto controvertido en sus diversas vertientes, el terrorismo está lejos de un consenso o un conjunto de ideas y elementos claves que indiquen un entendimiento general sobre su definición. Así, el terrorismo se revela disputado no solo conceptualmente, sino también en su utilización. El objetivo de este artículo es verificar si el terrorismo puede ser considerado un concepto esencialmente controvertido. La metodología de análisis se basa en el aporte teórico de Walter Gallie, quien propone un método de análisis teórico para entender el porqué algunos conceptos pueden ser considerados controvertidos. A partir de este análisis, se concluye que el concepto de terrorismo está limitado a interpretaciones y percepciones de violencia, tipo de violencia usado por los grupos que practican terrorismo, así como las objeciones, sea por tradiciones y/o configuraciones ideológicas, que este concepto sufre en el ámbito científico.
Recibido: 23/2/2018 - Aprobado: 26/3/18
Palabras clave
Terrorismo, Gallie, Concepto Contestado, Violencia, Política.
Referencias
 Bevir, M. (2008). A lógica da história das ideias. São Paulo: Edusc.
 Britannica Consise Encyclopædia. Disponible en: [visitado en 09/02/2017]
 Beck, U. (2002). The Terrorist threat. World Risk Society Revisited. Theory, Culture & Society, vol.19, nº. 4, pp. 39-55. Londres.
 Bruce, G. (2013). Definition of Terrorism: social and political effects. Journal of military and veteran's health, vol.21, nº 2. pp. 26-30. Australia.
 Central Intelligence Agency - CIA. (2003). National strategy for combating terrorism. Washington D.C. Disponible en: [visitado en 14/01/2017]
 Collier, D. et al. (2006). Essentially contested concepts: Debates and applications. Journal of Political Ideologies, vol. 11, nº 3. pp. 211-246. Gran Bretaña.
 Deparmente of Defense of United States. (2010). Dictionary of military and associated terms. Washington D.C. Disponible en: [visitado en 14/01/2017]
 Federal Bureau of Investigation - FBI. (2005). Terrorism 2002-2005. Washington D.C. Disponível em: [visitado en 14/01/17]
 Freeden, M. (1998). Ideologies and Political Theory: a conceptual approach. Oxford: Oxford University Press.
 Gallie, W. (1956). Essentially contested concepts. Proceedings of Aristotelian Society, vol. 56, pp.167-198. Londres.
 Hoffman, B. (2006). Inside terrorism. New York: Columbia University Press.
 Jenkins, B. J; Johnson, J. (1975). International terrorism: a chronology, 1968-1974. Santa Monica: Rand Corpotation.
 Jenkins, B. J. (1985). The future course of international terrorism. Rand Corporation, pp. 1-13. Santa Monica.
 Laqueur, W. (2003). Una historia del terrorismo. 1ª ed. Buenos Aires: Paidós.
 Lewis, B. (1967). The Assassins: an historical essay. Encounter Magazine, vol. 29, n.5, pp.34-49. London.
 Lutz, J. M; Lutz, B. J. (2005). Terrorism: origins and evolution. New York: Palgrave Macmillan.
 Mandela, N. (2016). El largo camino hacia la libertad: la autobiografía de Nelson Mandela. 6ª ed. Buenos Aires: Aguilar.
 Maquiavel, N. (2010). O Príncipe. Prefácio de Raymond Aron. Trad. MF. São Paulo: Martins Fontes.
 Rapport, M. (2015). The French revolution and early European revolutionary terrorism. In: In: Randall D. Law (org). Routledge History of Terrorism. London/New York: Routledge.
 Richardson, L. (2006). (Org). The roots of terrorism. 1ª ed. London/New York: Routledge.
 Sartori, G. (1984). Guidelines for Concept Analysis. In SARTORI, Giovanni (ed.). Social Science Concepts: A Systematic Analysis (pp. 15–85). Londres: Sage.
 Schmid, A. (2004). Terrorism: the defitional problem. Case Western Reserve Journal of International Law, vol.36, n.2, pp.375–419. Disponible en: [Visitado en 08/10/2016]
 Schmid, A. (2011). The Routledge handbook of terrorism research. New York: Taylor & Francis group.
 Sinai, J. (2008). How to define terrorism. Perspectives on terrorism, vol.II, n.4, pp. 9–11. Massachusetts.
 Silva, R. (2011). Historicismo e disputas conceituais na Teoria Política. Anais do XXVI Simpósio Nacional de História – ANPUH • São Paulo.
 Silva, R. (2014). O conceito contestado de democracia republicana. In: 38° Encontro anual da ANPOCS, Caxambu/MG.
 Suarez, M. (2012). Terrorismo e Política Internacional: Uma aproximação à América do Sul. Revista Contexto Internacional, v. 34, n°2, pp. 363 - 396. Rio de Janeiro.
 Taylor, D.; Gautron, Y. (2015). Pre-moderm terrorism. In: Randall D. Law (org). Routledge History of Terrorism. London/New York: Routledge.
 Wieviorka, M. (1992). Terrorismo e violência política. Revista Internacional de Sociología, Tercera Época, nº 2, pp. 169-178. España.
 Whittaker, D. J. (2005). Terrorismo: um retrato. Rio de Janeiro: Biblioteca do Exércio Editora.
 Wilkinson, P. (1974). Political Terrorism. London/Basingstoke: Macmillan Press.
Enlaces refback
No hay ningún enlace refback.
Cuadernos de Marte, Revista latinoamericana de Sociología de la Guerra es una publicación oficial del Insituto de Investigaciones Gino Germani, dependiente de la Facultad de Ciencias Sociales de la Universidad de Buenos Aires, Argentina.
ISSN 1852-9879

Esta obra está bajo una licencia 
Cuadernos de Marte en Twitter
Cuadernos de Marte en Facebook
Perfil de Cuadernos de Marte en Google Scholar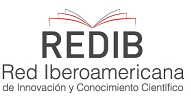 Cuadernos de Marte está indizada en el catálogo de Latindex, categoría 1 (cumpliendo 35 de los 36 requisitos de excelencia editorial y académica del índice), en Latinoamericana (Asociación de revistas académicas de humanidades y ciencias sociales), en ERIH PLUS (European Reference Index for the Humanities and Social Sciences), en BASE (Bielefield Academic Search Engine), en BINPAR (Bibliografía Nacional de Publicaciones Periódicas Registradas), en REDIB (Red Iberoamericana de Innovación y Conocimiento), en el Directorio de Publicaciones Argentinas del CAICYT - CONICET, en MIAR (Matriz de Información para el Análisis de Revistas), en DIALNET (hemeroteca de la Fundación Dialnet, del Equipo de Gobierno de la Universidad de La Rioja), en LATINREV (Red de Revistas Latinoamericanas de FLACSO), en el RDIUBA (Repositorio Digital Institucional de la Universidad de Buenos Aires), en OAJI (Open Academic Journals Index), en ResearcH (Directorio de Revistas de Journals & Autors), en SIS (Scientific Indexing Service), en la CIRC (Clasificación integrada de Revistas Científicas), en EUROPUB (Academic and Scholarly Research Publication Center), en DOAJ (Directory of Open Access Journals), en LATAM-Studies+ (Estudios Latinoamericanos), en SUNCAT (Serial Union Catalogue) y en Open Science Directory (by EBSCO).
FICHA DE CUADERNOS DE MARTE EN LATINDEX
LISTADO DE REVISTAS PARTICIPANTES EN LATINOAMERICANA (Nº 289)
FICHA DE CUADERNOS DE MARTE EN ERIH PLUS
FICHA DE CUADERNOS DE MARTE EN BASE
FICHA DE CUADERNOS DE MARTE EN BINPAR
FICHA DE CUADERNOS DE MARTE EN REDIB 
DIRECTORIO DE PUBLICACIONES ARGENTINAS CON OJS (CAICYT)
FICHA DE CUADERNOS DE MARTE EN MIAR
FICHA DE CUADERNOS DE MARTE EN DIALNET
CUADERNOS DE MARTE EN LATINREV
FICHA DE CUADERNOS DE MARTE EN REDIUBA
FICHA DE CUADERNOS DE MARTE EN OAJI
FICHA DE CUADERNOS DE MARTE EN RESEARCH
FICHA DE CUADERNOS DE MARTE EN CIRC
FICHA DE CUADERNOS DE MARTE EN SIS
FICHA DE CUADERNOS DE MARTE EN EUROPUB 
FICHA DE CUARDERNOS DE MARTE EN DOAJ
FICHA DE CUADERNOS DE MARTE EN LATAMPLUS
FICHA DE CUADERNOS DE MARTE EN SUNCAT
FICHA DE CUADERNOS DE MARTE EN OPEN SCIENCE DIRECTORY